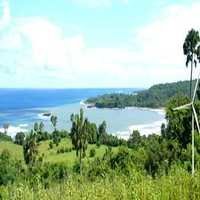 Eco Friendly Development Services
Product Description
We have become a notable name of the market of offering Eco-Friendly Development Services. We have been providing value added solutions of authentic and dependable Eco-Friendly Development Services. Our huge array of services includes the development of eco-friendly constructions, buildings and spaces. We have been planning and designing for the upcoming industrial as well as residential projects with high efficacy. We provide services as per the national and international standards and norms. Our team of expert professionals has vast expertise in offering the best to the patrons at very lowest prices. We understand the demands of the patrons and then provide the best solutions keeping in mind every single detailing of the clients. With vast expertise and in depth knowledge, we have been offering the best and exact services to the clients at very affordable prices. We have been offering high-end solutions as per the space, location and other factors. Our efficient services are widely used to develop and provide eco-friendly places by attaining:
Self sufficiency in energy and water

Green as well as eco-friendly development

Small eco-foot prints
Application Areas:
Institutes
Residential Townships
Individual Homes
Government Offices
Ware Houses
Industries
Further Details:
Environmental changes has resulted in a worldwide movement by ecologically cognizant people towards building eco-friendly structures which takes into use sustainable and reused materials, and appropriate technologies for their construction and energy needs. For the development of eco-friendly and cost-effective materials for construction that are made from renewable natural fiber an EU-funded project has come into support. The general idea given by the project was to create a housing system with a less environmental cost with the combination of innovative segment design, waste recycling technology, and coordinated energy generation systems.
For the building of these homes, the project partners taken into use the yearly grown plants like wood fibers, rice, cotton and renewable polymers useful structural applications. For enhancing energy efficiency in eco-buildings advanced materials with acoustic and integral insulation properties is used. In addition the partners looked for suitable manufacturing techniques for low cost production and quick industrial application. After all this guidelines for the convenient recycling and deconstruction of materials were devised.
We are dealing in Maharashtra only

Trade Information
Maharashtra, Madhya Pradesh, Gujarat