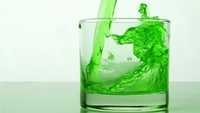 Energy Conservation Services
Product Description
Energy Conservation Services, offered by us, are reckoned in the market for matchless results. From Energy perspective, it is quite important to make the utilities gainful either by restore existing one or improving the performance of the existing ones. Substitution of present utilities with new ones is always a capital investment process. On the other hand, existing utilities can also be operated professionally to enhance the economics by adjusting Energy conservation. We are a team of experienced professionals having years of expertise in the domain of energy. We have been offering highly efficient solutions to make your utilities more efficient as well as profitable from Energy Point of view.
We have been offering our vast expertise to augment the performance as well as energy conservation of different operations/utilities like:
Boilers as well as Thermic fluid heaters and Furnace Energy optimization:
Energy savings in varied Compressed Air systems
Energy efficiency enhancement of Cooling Towers
Energy reduction in Blowers, Pumps & Fans
Electricity energy savings from varied Lighting load
Energy efficiency of HVAC & Chillers
Renewable energy execution projects (Biogas/Solar/Wind)
Energy savings in ETP, STP, and WTP plants
To attain this goal, we have been performing & implementing important activities like:
Detailed energy audits including Thermal audit, electrical audit
Flue gas as well as thermograph analysis
FAD and air leakage testing
Electrical and steam parameters analysis
Implementation of varied Energy Conservation and Waste heat recovery projects
Finance viability
Water Audit as well as Water foot print computation
Further Details:
Why Energy Conservation Solutions?
For reducing the power or electricity bills Energy Conservation Solutions can prove to be of great help. The term 'Net Zero' defines a building or home which has zero net energy consumption, or which generates 100% of its own energy requirements. A net zero home is one stage far from the aggregate off-grid living.
Among homeowners the principle of Zero Energy Consumption is getting more and more popular as the power bills are on constant high and they are looking for the ways to reduce energy bills and for becoming power independent. Sustainable living is illustrated by a net zero home in its truest form as a net zero home is in itself super-energy efficient.
No power bills, increase in the resale value of home and reduction in carbon foot-print are some of the advantages of living in a net zero home.
There are several Energy Conservation Solutions, which can help people in becoming more and more energy efficient within their homes. This includes installation of energy efficient spray foam insulation, windows, solar attic ventilation, and solar thermal for water heating and solar panels for energy production.
So call an Energy Conservation Solutions representative right now to reduce your power bills.
We are dealing in Maharashtra only

Trade Information
Maharashtra, Madhya Pradesh, Gujarat