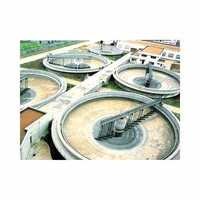 Sewage Treatment Plant Installation Service
Product Description
Since start of our business, we have been providing
Sewage Treatment Plant Installation Service
at Pune (Maharashtra, India). We have a team of highly experienced and diligent professionals which understand their responsibility and provide proper installation of sewage treatment plant at clients suggested area. Our service includes set of all activities from analyzing, installing and maintaining of treatment plants in efficient manner. Moreover, the provided
Sewage Treatment Plant Installation Service
is made available at reasonable prices for our clients.
Features:
Cleaning is done on timely basis

Timely completion of tasks
Quality oriented approach
Further Details:
If you want to install a sewage treatment plant, we can help you and can offer support at each step including fulfilling legal requirements like getting "Consent to Discharge" from the Environment Agencies.

We all know the confusion goes on in mind while choosing a Sewage Treatment Plant:
From recommending a system to install & maintenance of it, we offer everything you need. Our engineers visit you for providing the maintenance and repairing services. The frequency of services will depend upon the type of system you choose.
All sewage treatment plants require a service engineer visit. The frequency will depend on the type of sewage treatment plant and the number of dwellings connected to it.
Our service engineers will offer services for both the electronic and mechanical factors at the same time by monitoring last effluent standards, by gathering and examining the concluding effluent sample wherever required. They can keep a tab over the condition of biomass resting upon media surface.
We are not only the specialists for sewage treatment plant installation; but we also offer repairing & maintenance services for sewage plants. In case your septic tank is demanding repairs or you want to install domestic sewage treatment plant, we can offer you the best quotation 24*7. All the services are offered by a team of seasoned engineers. They are skilled in providing, affordable, quick and friendly advice for the installation of plants for homes and businesses.

Our Sewage Treatment Services Include:

Installation and Maintenance of Septic Tank
Soak away and Drainage Field Construction
Maintenance and Conversion of Cesspit
Maintenance and Installation Sewage Treatment Plant
24/7 Sewage Treatment Plant Call Out Service
You may contact us 24*7. So, whenever you see a fault or are looking for a reliable service provider for the installation of sewage treatment plant, you can contact and independent solutions will be offered even on bank holidays. You don't have to pay any charges for calls. You have to pay the cost once the agreed work is completed.

Sewage Treatment Plant Maintenance Contracts

We ensure that you have placed the maintenance contract in place to take care that short term problem does not turn up into long term problem. We feel pleased to tell you about the available options and also arrange a maintenance program for you as per your requirements.

Immediate response

We offer services across the South East and London for supporting the industrial and commercial utilities, domestic and marine sectors. We operate 24*7 emergency services.

We are dealing in Maharashtra only
Trade Information
Maharashtra, Madhya Pradesh, Gujarat