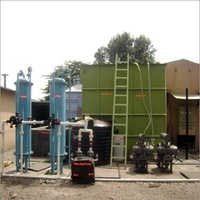 Sewage Treatment Plants
Price And Quantity
100000.00 - 1500000.00 INR
Product Description
We have been striving hard to provide our esteemed clientele with a superlative variety of Sewage Treatment Plants. We have become one of the prominent manufacturers, suppliers and exporters of a huge collection of products offered at market leading prices. We have incorporated the latest technological advancements in the production process in order to provide flawless array of Sewage Treatment Plants in timely manner. We have also recruited a hard-working team of professionals who support us maintaining high standards of quality in our offered products. They undertake different stringent measures before and after the production process to provide the best to the patrons. Our cost effective range of products is considered as one of the permanent sources of water due to high efficacy and performance. The increasing need of non portable water day by day can be easily satisfied by using our high end plants. We have attained expertise in following domains:-
Prefabricated and containerized sewage treatment plant ECO-series
Sewage treatment plants (Civil)
Augmentation of present STP to the desired limits
Operation as well as maintenance for treatment plants
Application Areas:
Government Offices
Individual Homes.
Industries
Institutes
Residential Townships
Ware Houses
Further Details:
How does a sewage treatment plant work?
The processing of a Sewage Treatment Plant is similar to the way of working of a Septic Tank but mechanical processing offers a way to help in the breaking down of solids to produce cleaner which is more environmentally effluent.
Sewage and wastewater, from a number of properties are made to enter into the primary settlement tank, where liquids and solids are separated and into the bio-zone chamber flows the liquor.
A pump aerates the waste in the chamber which makes the good bacteria digesting the organic matter, purifying it and breaking it down.
When it leaves the last chamber called humus chamber, the effluent is cleaned up to 95% and is ready to be discharged into the local watercourses, land drainage systems or ditches, which is subjected to consent by Environment Agency.
We also maintain commercial and small scale Sewage Treatment Plants, by keeping mechanical materials in perfect working order by regular servicing. At least once in a year, the sewage treatment plants need to be emptied. This keeps the system free from sludge which gets accumulated over time naturally.
We provide friendly, fast and efficient service for householders, who need advice & help from experts on Sewage Treatment Plants in domestic sewage collection.
Technologies used Sewage treatment process:
Extended aeration
Submerged aerobic fixed film
Activated sludge process
Membrane bio reactor
Fluidized media
Sequential batch reactors
Tertiary treatment with stage chlorination or ultra-filtration and media filtration and
Sludge dewatering systems
Zero Discharge
Sewage treatment plant highlights:
To suit typical site conditions, we offer customized techniques
Constant supply of treated water
Low maintenance and operating cost
Low power consumption
Minimum foot print area
Minimum use of chemicals
Focus on ease of maintenance while designing
Team of trained professionals for installation & after sales service
Environment friendly systems
Plants with parameters meeting PCB norms
Overcomes factors of height and space constraints

We are dealing in Maharashtra only