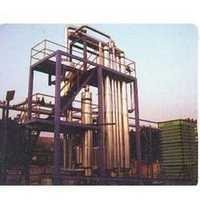 Sewage Water Treatment Service
Product Description
Situated at Pune (Maharashtra, India), we have been fulfilling varying needs of our clients by rendering quality oriented Sewage Water Treatment Service. We believe on providing satisfying results to the clients hence hire only experienced and committed team of professionals for providing regular maintenance of sewage treatment plants. Also, we assure optimum utilization of resources in order to reduce cost of clients. Moreover, the provided Sewage Water Treatment Service is rendered in a hassle free manner.
Features:
Known for reliability

Quality oriented approach

Provides cost effective solution
Further Details:
Water disinfection and sterilization

Clean water is essential for the sustainable & profitable operations, for human health across municipalities and industries. With the help of advanced oxidation procedure, our chemical-free Ozonix water treatment technology is helping municipalities and companies in mitigating risks, availing clean water, protecting assets by environmentally responsible and cost effective oxidation, sterilization and disinfection of water.

Oxidation of contaminants

With the help of our chemical-free Ozonix technology you can reduce liability and can enhance capacity for the treatment of, bio-films and soluble organic in your water cycle. This also helps in reducing the need of using hazardous chemical biocides to control microbial growth.

Process wastewater treatment

For improving the quality of product, lowering energy cost and protecting assets, it is essential to include effective water treatment process. For several years, we are assisting our clients in solving water related problems- chemically free and cost effectively.

Bacteria, Bio-film treatment and control

Systems be crippled or their Profitability and productivity can be threatened by the unattended buildup of bio-films. Several chemical-based solutions for treatment are available, but they are expensive, and can be ineffective & hazardous for environment and employees. This increases organizational credibility. Our technology is chemical free substitute which controls an innovative oxidation procedure to destroy bio-films effectively and also provides high volume control over microbes. This oxidizes the bacteria completely and also destroys the cell walls of bacteria. Further this also prevents the creation of microbiologically induced corrosion before a problem arises.

Prevention of scaling, corrosion and bio-fouling

Ozonix technology helps in the protection of assets and in the improving productivity through effective combat against scaling, bio-fouling and corrosion. This eliminates costly biocides and reduces the need for scale inhibitors for corrosion control.

Sludge treatment and recovery

For improving operational sustainability for all sorts of organizations the processing of sewage sludge or residuals of wastewater into bio-solids for reuse is important. Effective execution of this procedure of recycling relies completely on prevailing technologies. Our patented technologies offer help to municipalities and businesses across the world in thriving through recovery of sludge and chemical-free treatment.

Odor control

Odor control has become an increasingly important factor for waste water treatment programs, over the last 10 years. Challenges for odor control are the result of fertile grounds for sulfate-eliminating bacteria and anaerobic environments. Our Ozonix technology helps wastewater treatment programs in controlling odor effectively with the help of innovative oxidation procedure which produces oxidative hydroxyl radicals to reduce bacteria cost-effectively.

Pretreatment

Pretreatment of waste water includes the treatment of wastewater for the removal of pollutants before it is discharged. Contaminants vary in this water so this discharge is highly regulated. Our proven wastewater pretreatment technology helps in producing environmentally safe discharge cost-effectively.
We are dealing in Maharashtra only
Trade Information
Maharashtra, Madhya Pradesh, Gujarat