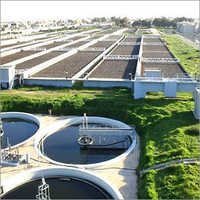 Waste Water Treatment Plants
Product Description
We have positioned ourselves in the market as a prominent manufacturer, exporter and supplier of assured Waste Water Treatment Plants. Quality is the prime strength of our organization. To maintain the consistent quality in our range of products, we have been adhering to the national and international quality norms. We have been offering the collection of products with perfection. We have been providing a comprehensive range of products widely accepted in different industries due to high durability, performance and resistance properties. We specialize in providing value added solutions according to the exact needs of the clients. Designed from the best quality raw materials, our products are ideal for water conservation applications. We have been offering the range of cost effective products in varied sizes, specifications and details to provide the exact product line to the clients as per the need. Our variety of products as well as activities includes the following:
Eco friendly as well as less energy consuming range

Maintenance based treatment systems

Ideal to check the water pollution caused because of industrial & population growth

Package as well as custom built sewage treatment plants designed using ultramodern techniques

Oil water separators

Grey water treatment as well as recycle for toilets and irrigation
Application Areas:
Institutes
Government Offices
Ware Houses
Residential Townships
Individual Homes
Industries
Further Details:
Wastewater Treatment Processes

Treatment of wastewater is closely related to the expectations and standards, which are set for the effluent quality. Wastewater treatment procedures are designed to achieve enhancements in the quality of watewater. Several wastewater treatment proceduces may result in the reduction of:

Suspended solids like physical particles which can block rivers or channels when they settle under gravity
Biodegradable organics (e.g. BOD) that can act as "food" for microorganisms in the getting body. Microorganisms combine received matter with oxygen in the water to draw the energy they require to multiply and thrive; unfortunately, this oxygen is also required by fish and other organisms to survive in the river. Heavy organic pollution can result in the creation of "dead zones" where no fish can survive and found; sudden discharges of heavy organic loads can result in dramatic "fishkills".
Pathogenic bacteria and several other disease causing organisms. These are most prevelant where the getting water is taken into use for drinking, or where people are otherwise be in close contact with it; and
Nutrients, including phosphates and nitrates. These nutrients can result in the high concentrations of undesirable algae, that can themselves are heavy weight of biodegradable organic load. Treatment processes may also remove or neutralize industrial wastes and toxic chemicals. This type of treatment is suitable for industrial plan, before the discharge of occurs of their effluents in water courses and municipal sewers.
This widely applicable terminology defines three levels of wastewater treatment i.e. primary, secondary, and tertiary (or advanced).

Primary (mechanical) treatment is planned to remove suspended, gross, and floating solids from the raw sewage which includes sedimentation by gravity and screening to trap solid objects to eliminate suspended solids. This level of treatment is sometimes refer to "mechanical treatment", however, chemicals are several times used for accelerating the sedimentation process. Primary treatment may result in the reduction of the BOD of the inflowing wastewater by 20-30% and by 50-60% of the total suspended solids. Primary treatment is generally the first level of wastewater treatment. Many innovative wastewater treatment plants in developed and industrialized nations have initiated with primary treatment, and have then added several other treatment levels as wastewater load has grown, as resources have become available and the requirement for treatment has increased.

Secondary (biological) treatment eliminates the dissolved organic matter which is not removed in primary treatment. This is done by microbes intaking the organic matter like food, and converting it to water, carbon dioxide, and energy for their own reproduction and growth. The biological procedure is then followed by other additional settling tanks ("secondary sedimentation") to eliminate more of the suspended solids. By a well running plant approximately 85% of the suspended solids and BOD can be eliminated through a well which run plant with secondary treatment. It includes the basic he variants of constructed wetland systems and ponds, activated sludge process, trickling filters and other available forms of treatment. All these employ biological procedures for breaking down organic matter.

Tertiary treatment is simply an additional treatment ahead of secondary which can eliminate more than 99 percent of the total impurities from sewage, generating an effluent of nearly drinking-water quality. The technology used in the treatment can be very expensive, needing a high level of technical expertise and skilled and experienced treatment plant operators, chemicals and specific equipment and a steady energy supply, which may not be available readily. The modification of a traditional secondary treatment to eliminate additional nitrogen and phosphorus is one of the example of tertiary treatment procedure.

Disinfection, using chlorine, may be the last step before effluent is discharged. Although, some of the environmental authorities are aware of the fact that chlorine residuals in the effluent can create a problem in their own right, and so they have moved away from this procedure. Disinfection is generally created into treatment plant design, still is not effectively practiced, due to the high cost of chlorine, or the less effectiveness of ultraviolet radiations wherever the water is not clear or free of particles sufficiently.